By default, Appetize provides reports on a wide range of activities and fields to give users insight into what's happening within their instance.
We've described where to find these reports and a glossary of terms/definitions of the fields you're reporting on. Please note, depending on the activity and actions you take within Appetize, not all fields may be populated in your reports.
Should you have a desire to report on additional fields, please reach out to hello@appetize.io and we'll consider it for our roadmap.
Where to find your reports:
Navigate to your Dashboard. You'll see a link to a Reporting page, where several report types will be available.


Monthly & Daily Usage Report Fields/Terminology: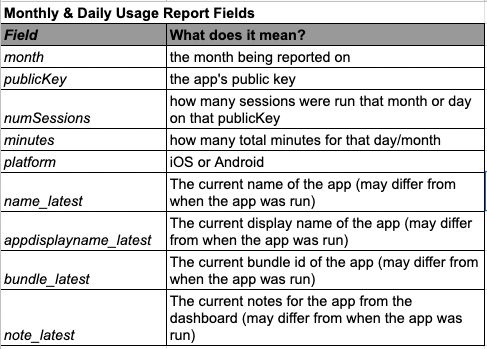 Session Log Report Fields/Terminology: